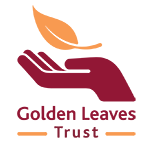 Summary Investment Report
The Trustees are clear about the purpose of the Golden Leaves Trust.  It is to preserve and wherever possible, to enhance the capital value of the Trust to ensure the adequacy of funds to pay for funerals covered by Golden Leaves Funeral Plans when they occur.
In order to achieve this, investment performance is closely monitored by the Board of Trustees. As part of these monitoring controls, the Trustees decided that there should be an independent review in order to ensure that both the investment strategy and performance were at an acceptable level.
In this respect, the Trustees instructed the ARC Group (ARC), who provide investment consulting services to both private clients and trustees, to undertake a full investment review of the assets held within the Golden Leaves Trust.
This review covered both the structure and performance of the investments held within the Golden Leaves Trust.
As a result of this review, ARC recommended that the Trustees should consider adopting a targeted rate of return, to reflect a "Balanced Asset" risk appetite. This reconciles a cautious stance with the recognition of a requirement to assume risk to generate real returns. In this instance, they recommended an appropriate target rate of return would be UK RPI plus 3%. In their opinion, they believe that in the current environment, this accords with levels of ongoing funeral directors' cost inflation.
Utilising ARC's ten-year asset class return forecasts, this delivers a strategic asset allocation with an equity content of between 40 and 60%.
The Trustees are delighted to report that ARC confirmed that they did not identify any performance related concerns. In fact, they have allocated a "Three Diamonds" Rating, indicating that risk and style-adjusted returns were ahead of reasonable expectations. As a result, they did not advocate any change in investment manager.
The Trust's performance statistics can be found here for 2021  – see attachment.