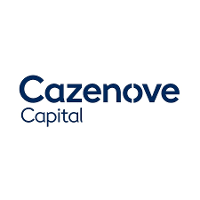 Cazenove
In 2013, Cazenove Capital came together with the Wealth Management arm of Schroders, two businesses with histories that stretch back over 200 years. Our combined heritage is unique in the investment world and this partnership places us in an even stronger position to help clients meet their goals.
Both companies have their roots in the early nineteenth century, a period that saw the City of London develop into a major commercial and financial centre. To this day, the Schroder family remains a very significant shareholder in the business. Their focus on sustaining the business for the future, looking beyond the immediate to invest in what is right for clients, underpins every aspect of our day-to-day conduct and strategy.
Schroders plc has grown to become a major global business, one of 100 largest companies listed on the London Stock Exchange. Schroders sole business is wealth and asset management. We are determined to build future prosperity for them, and for all in society. When our stakeholders prosper, so do we.
Our clients include individuals, companies, family offices and charities. Our headquarters are in London and we have regional offices in Edinburgh, Chester, and Oxford. Our principal international operations are in the Channel Islands, Switzerland, Hong Kong and Singapore.
Our core services are investment management, wealth planning and banking.